Meet Our Board of Directors

Nhien K Le
Board Chair
She/Her/Hers
Nhien is an Environmental Specialist with PGE and has a passionate interest in equity, inclusion, and social justice. She has volunteered as a homeless advocate in a variety of capacities. Born in Vietnam, she became a naturalized US Citizen at age 2. She is in the first generation of her family to attend or graduate from college.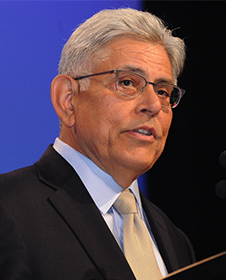 Marc Gonzales
Vice-Chair
He/Him/His
Marc retired from Clackamas County after a 35-year career, as the county CFO for the last 13 years. He volunteers on the Multnomah County Citizen Investment Advisory Board and Charter Review Committee. Marc is a musician and has been on the board of Make Music Day PDX (an annual free event for people who love music) since 2016.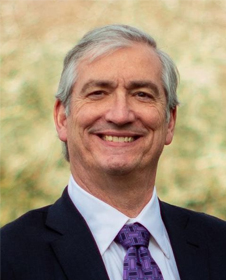 Jeff Gudman
Treasurer
He/Him
Jeff is retired from a career in finance, having worked as a financial analyst for Hyster Co. and treasurer for several subsidiaries of NW Natural Gas. He is currently an active investor. Jeff has served as treasurer of the Legacy Emanuel Foundation, was on the Lake Oswego City Council and is currently Vice Chair of the Board of Directors at Mary's Woods retirement community.
Armetta Burney
She/Her
Armetta is the Dean of Technology, Applied Science, and Public Service (TAPS)at Clackamas Community College. She is pursuing her Doctorate in Higher Education Leadership through Concordia University. Armetta has held multiple leadership positions at Clark College (WA), including Interim Dean of Workforce Professional and Technical Education & Science, Technology, Engineering and Mathematics.
Dr. Janet Leigh
She/Her
Dr. Leigh is a retired OBGYN from Kaiser Permanente, and a clinic volunteer. As a clinic volunteer Dr. Leigh not only sees patients but she is lead on our vaccine program and provides back-up for our medical director. Dr. Leigh is bilingual (Spanish/English). She studied Spanish in Guatemala and volunteered as a medical interpreter at a farmworker's clinic in California before getting her BS in Nursing. She completed medical school in 1986. Dr. Leigh has also volunteered with Outside In, a non-profit serving homeless youth.
Edward Lin, DO
Dr. Linn is a Family & Community Medicine physician and a 1st generation Chinese American. Besides serving on the board Dr. Linn helps the clinic with clinical operations. He has worked extensively with medically underserved communities through the Red Cross and refugee clinics. He has volunteered his medical services for asylum seekers and operated a Sub-Saharan agroforestry program. Dr. Linn also provides primary care for a large SE Asian population in SE Portland and teaches medical students.
Sitara Lones, FNP
She/Her
Sitara is a Family Nurse Practitioner, and founder and Director of a non-profit named Circle Community Dance and Wellness. Sitara is from Afghanistan and she and her parents came to the US as refugees when Sitara was young. Sitara holds a master's in clinical nutrition and has extensive experience in emergency management. She has held a variety of positions with Legacy Health Systems.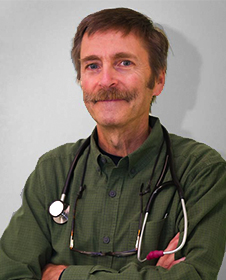 Dr. John Maroney
He/Him
Dr. Maroney is a retired family physician and clinic volunteer. Fluent in Spanish. He has worked at public health clinics in Ciudad Vieja Guatemala, Cusco Peru. He is currently completing a fellowship in wilderness medicine and teaching Mazamas Wilderness First Aid classes. Besides serving on the board, Dr. Maroney is one of our most regular physician volunteers.
Paulo Salinas
He/Him
Paulo was born in Jalisco and came to the US in in 1985. In 2003 Paulo started, owned, and operated a restaurant (Mitzel) that closed during the pandemic. He currently works for ODOT and is near completion of his BA from Portland State University. He has worked as a crew boss/harvest coordinator, a Christmas tree producer, and a medical Spanish language interpreter. He is a passionate advocate for his community.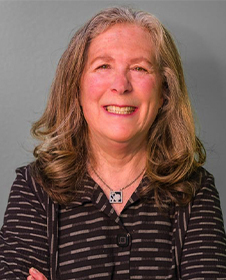 Vicky Yates
She/Her
Vicki is a clinic volunteer (registration) and is a bilingual (Spanish/English) retired civil litigation attorney. Fifty percent of her caseload were native Spanish speakers and she derived great satisfaction with helping them navigate housing and employment issues. Vicki also volunteers with the Ronald McDonald House and helps Spanish-speaking families advocate for their critically ill children. She volunteers for a local homeless service center and is a member of the Oregon City Rotary Club. She currently owns and operates a restaurant in Oregon City.